Entrance to school is a major mile stone in every child's life – and in the parents' too! For us grown-ups it's the realisation that they are not little anymore!
Many children attend a Kindergarten Program before they start the Prep year at school. In Queensland the Queensland Kindergarten Program which is government funded can be joined in a sessional Kindergarten (usually 5 days in a fortnight) or in a long daycare setting like Parkside Early Learning Centre. Our centre is open from 6.30am to 6pm and our Kindy program runs within these hours every day from 8.30am to 4pm. This gives parents who are working or just need more than the sessional hours offered elsewhere a much greater flexibility.
The Kindergarten Program aims to support young learners from about the age of 3 ½ years old.
The Department of Education gives lots of helpful information about the Queensland Kindergarten Program on its website. The program intends to teach the following:
use language to communicate ideas, feelings and needs
make friends and cooperate with other children
become more independent and confident in their abilities
develop self-discipline
creatively express ideas and feelings through art, dance and dramatic play
identify, explore and solve problems
develop reading, writing and numeracy skills.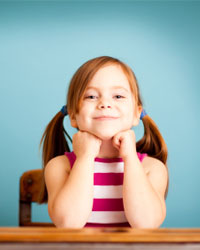 At Parkside Early Learning Centre we believe that the learning journey of getting ready for school begins much early than the year before school entrance. We focus our daily programs on 'school readiness' right from the time a child enrols with us.
In several meetings with local Prep teachers in Gympie we have asked what is the most important skills they would like to see in the students when they first start the prep year. Surprisingly they were not so worried about early numeracy and literacy skills which is often what we would expect. Of course, it is helpful when they can write their name, can count to 10 or know some of the letters of the Alphabet but what teachers would like to see most are self-help skills, being able to cope with a structured environment, emotional stability and positive social skills amongst others.
At Parkside Early Learning we focus from a young age on independence. When they are under 2 years old it's all about attempting new skills – we encourage them to use their words, help with basic tasks like putting their sheets into their bags or putting their dirty dishes into our collection buckets and begin toileting independently. As they get older they extend their skills in all areas of development and we practise sharing and turn taking with others, basic manners, listen to stories and joining into songs. We foster an interest in learning by providing for their interests and curiosity. Before they enter school we expect them to be able to use scissors, have a good pencil grip, be articulate with clear speech, cope well with transitions, be able to cope in a positive manner with emotional upsets or conflict and to carry out tasks with less teacher input and supervision (we are of course always there to give a helping hand). If educators or parents have any concerns on the way of getting 'school ready' we work together and may refer to a specialist as it's always best to get issues checked out early to have a positive start at school.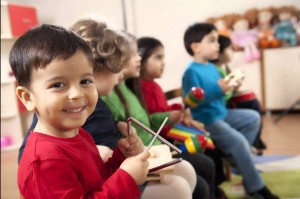 So, as you can see these skills cannot just be achieved in one year of Kindergarten, it is a learning journey that starts from birth but recent research has shown the benefits of an earlier start and more time at a Kindergarten Program. It has proven to give children a better start to the prep-year as well as given them the long term skills to cope better in school and life compared to their peers who have not attended a Kindergarten Program.*
We strongly urge you to enrol your child in a quality early childcare setting like Parkside Early Learning Centre long before they enter school to ensure a positive start at Prep and to build a skill base that will last a life time! To explore the what makes Parkside Early Learning Centre different please refer to our unique benefits page
* Research summary of the Australian Institute of Health and Welfare and the Australian Institute of Family Studies http://www.aihw.gov.au/uploadedFiles/ClosingTheGap/Content/Publications/2012/ctgc-rs15.pdf
childcare, early learning centre, kindergarten, kindy, day care, gympie, child care, parenting