"Hand up if you have ever given your child a mobile phone or tablet to play with, especially when you needed them to be quiet or occupied for a little bit longer?"
"Hand up again, if you felt a bit guilty for doing so?"
I bet many hands would go up to answer both questions! Technology is all around us these days. We love it and loathe it at the same time! Of course, technology is not just screen devices but when it comes to children that's what we often think about. The use of screened items such as phones, tablets or computers help us every day to find information, or the way somewhere or it buys us that extra bit of quiet time when we allow our children to play on them. We try and choose "educational" games to make us feel better as we know "too much screen time is bad!" There are definite benefits of exposing children to modern technology but also the dangers of over-exposure.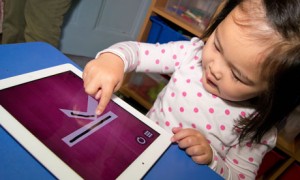 We see children, teenagers and even adults hovering over their phones and not acknowledging the world around them as they are so engrossed in what happens on that screen. Some children spend so much time on phones and tablets that it impacts their speech and social development, and their physical abilities. Even the late Apple CEO Steve Jobs said that his children would not be allowed to use an iPad! The Department of Health warns of the dangers of the negative impacts of being on devices for long periods of time, too. (http://www.health.gov.au/internet/publications/publishing.nsf/Content/gug-indig-hb~inactivitiy They recommend no screen time for kids under 2 years and a max of up to 1 hour per day for children 2-5 years. One hour per day can actually be a lot!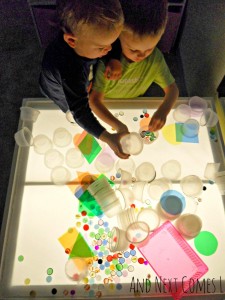 However, children are also very open to new technology and therefore adapt a lot quicker to the change that it brings. Fact is that this technology is here to stay and develop further. All the areas say that too much screen time can affect negatively it can also support for the better: Language development can be fostered through apps that teach early numeracy and literacy skills or even teach second languages.  The use of devices like the Wii can encourage children to become more physically active or the use of Skype can build a relationship with families living overseas. From the recommendations of the Department of Health it seems it is the balance that is important as well as how we use screen time.
At Parkside Early Learning Centre we spend daily time outside, even when the weather is not perfect. Fresh air, connecting with nature and physical gross motor activity is highly important for growing brains. Without this, children will not be ready to learn more detailed or complicated concepts and engage in fine motor activities that require higher concentration levels.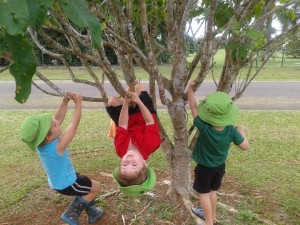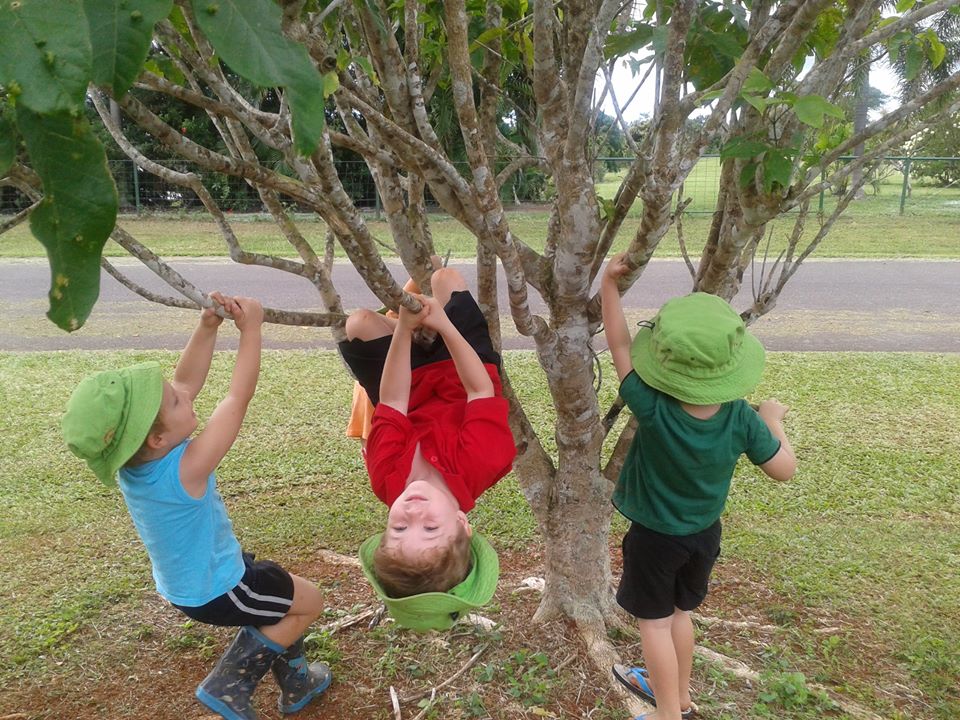 At Parkside Early Learning Centre we have introduced the use of iPads after discussing this with staff and families. Educators and children use them to record learning in all areas by writing observations and taking photos, we use them daily for our ELLA second language sessions for all Kindy children. IPads are also a tool for research – children ask many questions and educators show the young learners how to search for information.
The use of technology goes beyond the use of screen devises of course. At Parkside we have used traditional cameras, battery operated or remoted controlled toys, po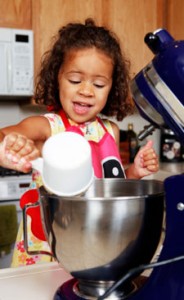 wer tools like a battery operated screw drivers (Mr Andrew likes to share his tools!), kitchen mixers or blenders, listening to CD stories or experimenting with light boxes.
The use of different technology inspires discussions with children about related topics like safety, life before modern technology, cyber safety or how things actually work.
So if you are in doubt about whether to allow your child the use of technology, especially screen devices, then ask yourself if their development will benefit from it or not. Also does your child spend regular time outside enjoying physical activities?
At Parkside Early Learning Centre we understand some parents' worry about the over exposure to screen time. We carefully consider the benefits every time we use screens to ensure this time is spend as a teachable moment and benefits the child's development. As part of our 'School ready program' we are committed to getting children prepared for the prep year. Children will begin using computers and tablets from day one at school and we want all our children entering prep being confident in using technology and screen devices.
Childcare, Kindergarten, Early Learning, Gympie, Day Care, Technology, Best