Occasionally, we get asked by  parents "Do children really need to be exposed to early learning programs before he or she goes to school?" The answer we always give them is a resounding 'yes'!
Our own two children went to a Kindergarten program. My oldest daughter, now 10 years old, went full time and my younger son, now 6 years old, only went 1 day per week. We certainly noticed the difference in the smoothness of their transition and readiness for school. Although we provided a loving and caring home where early education was valued, we could not create an environment similar to long daycare or school where the social skills are challenged and developed in a unique environment away from us as protective parents. We realised that exposing our own children to such a learning environment benefits them hugely in their transition to school, builds confidence and resilience.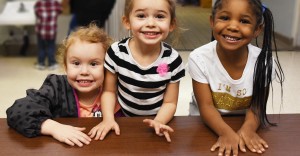 Attending a long daycare service like Parkside Early Learning Centre or a Kindergarten Program exposes children to larger group learning with activities planned specifically for their developmental stage, individual needs or personal interests. All this is done by well qualified staff who build ongoing relationships with the children and after a while know them very well. The difference of early years education to school is that all our experiences at Parkside ELC are play-based in nature. Educators observe the children and use their natural and current interests to further develop their knowledge and development.  Aside from these planned and spontaneous activities children can explore their social skills in a larger group of children. This exposure to diversity builds confidence over time and resilience. Such an environment cannot be re-created on the same scale at home.  Therefore, children who are not attending a pre-school or Kindergarten Program may lack in the areas of social and emotional skills.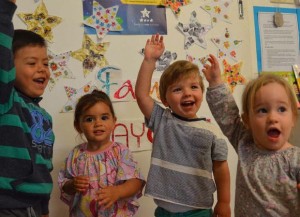 This personal insight is well backed up by recent research:
The website for the Early Learning: Everyone benefits campaign summarises several benefits of early education from an Australian Study done by the Melbourne Institute. Here some examples:
Australian and international research tells us that attending early learning improves children's educational outcomes at school up to 13 years later.
Children who attend a high-quality early childhood program in the year before school are up to 40 per cent ahead of their peers by the time they reach Year 3 in primary school.
By age five, a child's vocabulary will predict their educational success and outcomes at age 30.
http://www.everyonebenefits.org.au/about
Another interesting source to gain more research based information is the Life Course Centre. There you can find several in-depth studies about the positive long-term implications of early education and care programs for Australian children.
http://www.lifecoursecentre.org.au/publications/long-term-implications-of-early-education-and-care-programs-for-australian-children
As parents, we want the best start for our children. This includes the transition to big school!
So… the question is not any more whether we should send our child to long day care or a Kindergarten Program but WHEN! We encourage you to come and see our centre for yourselves. Meet the owners, director and educators together with your child and get a feel for the place. Once you have enrolled we encourage you to prepare your child for the transition from being at home with you to a pre-school program. The Queensland Department of Education provides some helpful tips on how to transition your child successfully on their website:
https://det.qld.gov.au/earlychildhood/families/kindy/getting-ready
Contact us today to find out more here or call 07 5482 7738
Childcare, Child Care, Early Learning, Kindergarten, Kindy, Pre-school, Gympie, Daycare