When we hear the words Christmas time many different thoughts come to mind – it will be different for everyone. Every family celebrates or enjoys this time in a unique way. Our culture, believes and own childhood will determine how we appreciate this season.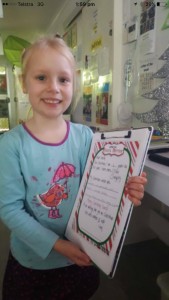 For some it will be a joyful time when family gets together, we eat too much food and relax over a few days off. Then there are those who dread the time because it reminds them of loved ones passed away or rifts in a family or friendship. Others again would like to enjoy the time more but may need to work or suffer financially, wanting to offer their children a rich Christmas experience but can't really afford it. Whatever Christmas is to you it is a wonderful time to slow down, reflect and teach our children a few life lessons:
Our Kindergarten teacher, Miss Letitia, has recently helped the children write their Christmas wish lists. Looking at my own children's list "Santa" could easily go bankrupt! However, Miss Letitia's class reflected on the difference between what we really want versus what we actually need. The children shared some amazing (and funny) insights! Who would have thought that they know 'our families NEED vegetables' as one little boy wrote. 😊 The children were taught that we can't have everything we want and our basic needs need to be met first before we can splurge on our wants. Miss Letitia used this activity to teach children about sustainability.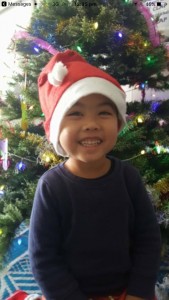 Following on from that we can teach our children thankfulness for the things we receive. Children need to learn to be appreciative for what they have or they will grow up taking things and people around them for granted. Thankfulness can be taught by encouraging children to think about people who help them and get them to create a little thank you for them, e.g. a home-made card or small gift. Children could give it to their teachers, the postman, their doctor or the rubbish collectors. Gratitude is a positive attribute in children that can be modelled by us adults and taught in many practical ways, especially around Christmas.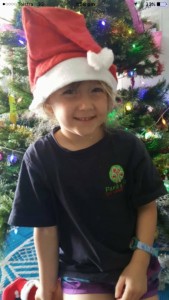 Aside from teaching thankfulness to our children and that we can't have everything we want we can also teach the joy of giving as part of the Christmas tradition. Children are quick to express what they want but the concept of generosity might come a little harder.  When in the supermarketyou're your little one makes requests maybe buy a few extra treats or necessities and together donate them to a charity helping the homeless or others in need. In the past Parkside ELC together with the families made a collection of food items which got donated to the local Salvation Army Service.  At home you could have a sort out of your child's toys and see if they would like to donate them to a local Op Shop. If your child asks why people live in such dire situations we can say that things might have gone wrong in their lives (e.g. they had a bad accident and couldn't work anymore) or they may have made choices that weren't good at some stage and sometimes it is very hard to fix them again. Teaching generosity builds empathy and a caring nature in children. It trains them to be less self-centred and to look out for others. Another idea for slightly older children could be to help out at a soup kitchen. You could make this an experience for the whole family, especially if you can not help financially but have a little time at your hand. This brings us to another type of giving – the giving of time!
Spending quality time with other people is just as precious! Often we travel far over the holiday period to meet people who we have not seen in a long time. Giving up our time to be with others communicates our appreciation and value of others. This year the vacation care children will be making small baked goods for the elderly at a local retirement home and spend time with the people there. They will be singing Christmas songs and play board games with them. We hope the elderly will have a good time with our school-aged children in this pre-Christmas season and be reminded of their own childhood!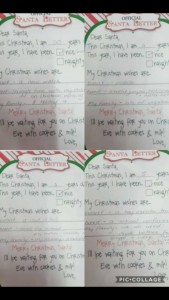 Christmas often appears to be about presents and gifts. But maybe time, thankfulness, generosity and the thought of our world's future are gifts even more important. They cannot be bought but have to be taught. We have an important job to ensure our children have wonderful memories, traditions and values – especially at Christmas Time.  The Parkside Team hopes you will be able to take some time out and make them happen together with your children!
Wishing you a Merry Christmas and all the best for 2018 from everyone of the Parkside Team!