Ideas For Busy Parents For Creative And Healthy School Lunches
There is a wealth of information available about the importance of good nutrition and brain functioning. Parkside Early Learning Centre introduced the provision of all meals a few years back. Our team have really seen the benefits of healthy meals being offered that cover all parts of the food pyramid. Growing kids in particular, need to have a balance of complex carbohydrates, proteins, healthy fats and of course, all the vitamins and minerals. Parkside Early Learning Centre has all that covered and saves parents the hassle to come up with healthy lunch box snacks every day!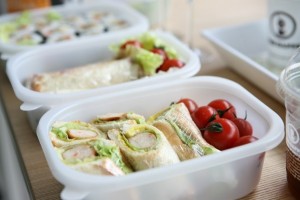 However, once children finish in child care and start school lunch boxes can be a challenge: schools ask for healthy choices and want to see less plastic wrapper, children refuse those very option and parents often get frustrated when full lunch boxes return home untouched!
The good news is that kids that bring their lunches and snacks to school don't have to end up with the same old thing every day. There are a lot of simple, quick, and easy ways to make really interesting, tasty and healthy foods your kids will love.
Go Insulated
One of the best things to invest in is an insulated lunch bag. These will be very helpful in keeping cold foods cool, especially when paired with an ice-pack. Many classrooms don't have a fridge available for all children. By placing the ice-pack in a zip-lock bag, you can prevent any problems with leaks and still keep fresh fruits, vegetables, dips, cheeses and meats at the right temperature.
Healthy Lunches and Snacks
For some healthy yet simple to make lunch options besides traditional sandwiches consider the following:
Turkey or chicken or cheese wraps using lettuce, thin strips of red or yellow peppers, and a bit of salsa or sour cream rather than mayonnaise.
Pasta salad with mixed vegetables, cheese, diced hard boiled eggs or even diced ham. Use an Italian dressing for something different or a ranch dressing for a more traditional taste.
Whole grain crackers with cheese, meat and your kid's favourite pickles. Each can be packaged separately, and the child can make his or her own "stackers" for some fun finger food.
Fresh cut vegetables with a dip made of hummus or plain yogurt with fresh or dried herbs. Try some unique vegetable options such as coloured bell peppers, purple or orange cauliflower, yellow mini tomatoes, fennel and sugar peas for variety.
Cube up fresh fruit and provide a creamy dip. This can be made with vanilla yogurt or any other flavour your child enjoys. Remember, fruit and vegetables should be paired with a protein for energy.
Homemade trail mix can include dried fruits, berries and nuts depending on your child's preferences and what the school allows.
Mini-pretzels with a side of salsa for dipping are a great snack and healthier that chips or sugary treats.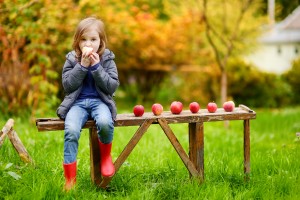 Be sure to check with the school regarding any issues with children having peanuts or other types of nuts or foods in the school. Providing a good selection of different items for the child in the lunch is always a good option, as is having your child help you in choosing what they would like to have. Get your children involved with preparing the food for their lunch box. That way they are less likely to say after school that they didn't like it!
Food, Healthy, Kindy, Kindergarten, Preprep, Eating, Gympie, Childcare, Child Care, Daycare, Day Care,