Twinkle, twinkle little star…
It is winter time and with the cooler weather comes clear skies and early darkness. A great time to get outside and do some stargazing. It is a wonderful way to spend time with your children – and a great way to turn that time into something educational. Astronomy is more than just gazing at stars – it teaches children about the universe, provides them with what can be a lifelong hobby or even a career later in life.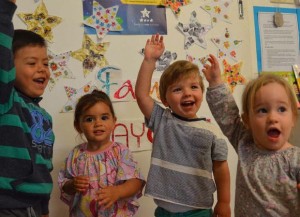 Astronomy is more than just grabbing a set of binoculars or a telescope and looking into the night's sky. To get a true appreciation of the wonderment the constellations can bring, spend an evening with your children looking at the sky the way it was meant to be seen – with the naked eye. This allows your child to really get an idea of just how enormous the sky is and the beauty it contains, without the restriction of a telescope lens.
Start by teaching your children to look at and understand the phases of the moon and the bigger, easy-to-see constellations like the Southern Cross. You'll be surprised how excited your children will be when they can recognize a constellation and can point out at to you.
While Andrew and I were traveling in our caravan with our children we really got into stargazing. We purchased a simple star chart to find the different constellations- these days you could simple get an app to help you and be super accurate pointing it at the sky. This presents a new opportunity for you to learn right along with your children. You could also go to the library to learn more or use websites that can turn your computer into a mini planetarium.
In the past at Parkside Early Learning Centre we had children interested in the different planets and we used this awesome solar system song of all the planets:
Perhaps the biggest attraction to astronomy is that you are only limited by your own imagination. When you and your children have grasped the basics of stargazing, you can literally spend hours discovering all that the universe has to offer.
There is more to the sky than twinkles and stars. Start gazing and discover together!!!
Astronomy, Child Care, Early Learning, Pre-prep, Kindy, Kindergarten, Pre-school, Best,