Parkside Early Learning Centre now offers different session times so families can make the most out of the Child Care Subsidy changes. The new sessions are 12, 9 and 6 hours.
If you are confused about the new Child Care Subsidy changes and what it means for you then its time to relax and let us explain help explain it for you.
Contact Parkside Early Learning Centre and we can talk you through what the changes mean for you and your family and how our flexible child care sessions could benefit you.
Phone on 07 54827738 or via our Contact Us form.

---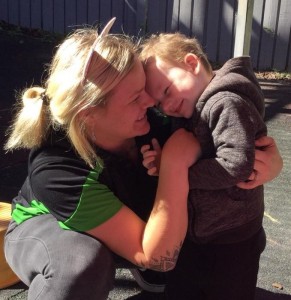 ---
Summary of the Child Care Subsidy Changes
From July 2, 2018 the main changes will be:
replace the Child Care Benefit (

CCB

) and Child Care Rebate (

CCR

) with a single, means-tested subsidy
be paid directly to providers to be passed on to families
be simpler than the current multi-payment system
be better targeted and provide more assistance to low and middle income families.
This means that about 76% of families should benefit from the changes in a normal child care environment. This also means some families will be worse off with the changes.
The number of hours of subsidised child care that families will have access to per fortnight will be determined by a three-step activity test.
In two parent families both parents, unless exempt, must meet the activity test. In the case where both parents meet different steps of the activity test, the parent with the lowest entitlement will determine the hours of subsidised care for the child.

Recognised activities
A broad range of activities will meet the activity test requirements, including:
paid work, including leave
being self employed
doing unpaid work in the family business
training courses for the purpose of improving the individual's work skills or employment prospects
an approved course of education or study
volunteering
actively looking for work.
paid parental leave, including maternity leave
Exemptions
Low income families on $66,958 or less a year who do not meet the activity test will be able to access 24 hours of subsided care per child per fortnight without having to meet the activity test, as part of the Child Care Safety Net.
---
Contact us today to find out if our flexible care options will suit you and your family better.
Phone on 07 54827738 or via our Contact Us form to find out more.