At Parkside Early Learning Centre in Gympie we offer lots of extra-curricular activities free of charge as part of our weekly program. We have now worked with Paul McLaughlin, our Kids Yoga Instructor, for 2 years and have seen the positive difference she and her yoga instruction make in the children's live. We initially engaged Paula to do Yoga with our Parkside children because we found many children lacked the skill to listen to their own body and self-regulate.
Paula has taught our educators and children the importance of breathing and stretching our bodies out to relax and regenerate. At Parkside ELC Paul teaches the children how to bring body and mind into balance.
Paula has given her own testimony of how she became to be a Yoga instructor and Personal Trainer on her Facebook page: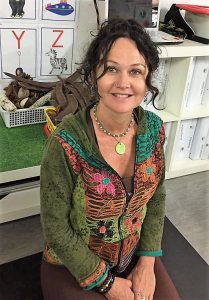 "In my 20's I was a gym junkie, ridiculously fit but with scoliosis I often found myself in spasm and being carried in to the chiropractor for relief, sometimes needing weeks to recover. It was for this reason that I found yoga, which provided me with core strength and flexibility in all the right places.
After becoming a personal trainer in 2004, I was enjoying the physical aspect of fitness training but lacking spiritual connection and growth within myself and with clients. So, in 2005 I became a yoga teacher, and furthered my training a couple years later with Level 2 Yoga Teacher Training and a Cert 4 in Ayurvedic Lifestyle Consultation. This also enhanced my understanding of how we can best support ourselves and provide balance through diet, exercise and lifestyle choices. In the last couple years, I extended my studies Kids Yoga and have been teaching in an early learning centre. During this time I was teaching yoga and personal training and continued to study the Diploma of Fitness. I started teaching with detailed lesson plans but soon realised that wasn't my forte and I felt less connected and detached shuffling through notes that never seemed to reflect the energy of the people in class.
The foundation of my class resides in my approach to intuitively feel out each class individually for what is needed from the energy of the group. My classes are a combination of vinyasa flow and held postures, supported by nurturing instructions outlining body alignment and muscle recruitment. My verbal structural guidance stems from my fitness background and provides the client with a strong understanding of their body in the pose and transitions. I get a great sense of satisfaction from seeing my students deepen their practice as they get to know and better trust their bodies, cultivating gratitude and self-worth for themselves and each other.
Each class incorporates strength and flexibility, pranayama, mudra, guided meditation/relaxation through set intensions and mind/body connection via the vehicle of the breath.
I love how yoga continues to show me what my mind, body and breath needs to enable it to feel good, to grow, to release, to learn, to offer up on the mat and in life. Yoga has been my saving grace many times throughout my life. Every day is different and every day I learn from yoga."
Namaste
Paula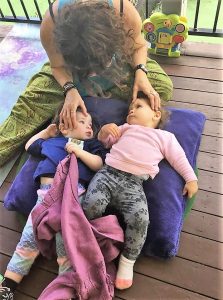 As you can see, Paula is well qualified to work with adults and children in Gympie! The kids love it when she comes into Parkside! If you are not into Fitness or Yoga Paula can also serve you a great coffee at Soma Soma café in Gympie as she works there occasionally!
Check out
Paula McLaughlin's Facebook Page Free2Be Yoga and PT to see her class schedule for the year!