Hello from the Parkside Office,
Have you been enjoying the nice winter's days? Our children certainly have!
Miss Letitia has just attended some professional development learning more about the benefits of Bush Kindy. She was so inspired by this and the beautiful weather last Friday that she took the Pre-prep children out into our park for the whole day!
The whole new CCS is settling now at Parkside so Miss Shari finally can concentrate on other things. You may have noticed a new display in the reception. It's all about our Quality Improvement Plan. Feel free to check it out and help us find and accomplish new medium and long-term goals!
Our July promotion of $500 off fees for new families enrolling has been very successful – we already welcomed a bunch of new families to Parkside ELC with more starting during August! Remember Parkside values our current families and we reward you with a $100 referral reward if you successfully refer a new family AND the new family gets a reward, too!
We are currently repainting the rooms -please bear with us while we do this. It may take some time to get it all finished as we can only do this on the weekends but the Junior Kindy and the Pre-prep rooms look fantastic already!
---
Bush Kindy
Here at Parkside ELC we have been enjoying Bush Kindy sessions for quite some time. Miss Carolin, who comes from Germany, was so inspired while visiting some Forest Kindies over there. Children go outside and mainly play in the forest, no matter the weather, even when it's snowing. As they say: "There is no bad weather, only bad clothes!"
Both, Miss Carolin and now Miss Letitia, too, have attended professional development on running Bush Kindy sessions. They have learned about all the benefits to children's development, risk assessments and the importance of challenging outdoor play in today's world of too much screen time. We have already noticed a difference in our children's confidence, knowledge and wisdom to distinguish what is safe and what is too risky. Miss Letitia regularly goes into the park every Friday but it's not limited to this day. All other groups are venturing out whenever possible. Feel free to join us for some Bush Kindy play. At Parkside we are SO lucky to be on the "park side"!!!
(PS: For more info on Bush Kindy benefits please refer to our Blog article on our website)
---
EVENTS
3rd August          Visit from the local Post Office to start of the Stamp Collection Month (thanks to mum                                    Caitlin Price- Davis for organising it!)
                            Jeans for Genes Fundraising Day– Wear your denims!
6-10th August     during Dental Week we will learn all about dental hygiene followed by
15th August         Little Smiles Dental visit for the older group (be there by 9.30am)
20th August         Photo Day (Individual portraits, please come in during the morning for your child's shot)
20-24th August   Book Week – Come dressed up any day of the week and bring your favourite book
24th August          Muster Celebration – Get your cow boy or girl gear on and let's have a hoedown
Coming up soon: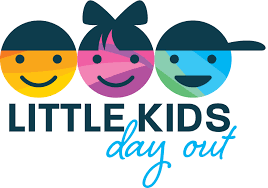 1st September Little Kids Big Day Out – come and find the Parkside stall and get your free Apple slinky
3rd September Father's Day Breaky 7-9am – make sure dad puts this in his calendar and takes the little one to Parkside that day!
5th September Educator Day – show your love to our hard-working educators
---
Winter Holidays
Parkside ELC has been extra busy during the last holidays. We tried some new activities for our school aged children including going on a fun walk along the Mary River.  We also went back to the yummiest place in Gympie, Cooloola Berries, and other favourites like the Library and Bunnings. Miss Casey will do a survey with the schoolies to get some feedback for the next vacation care.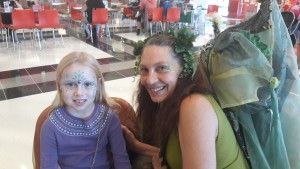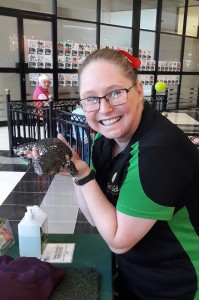 Some of the Parkside staff have also been to the Gympie Central Shopping Centre to help out with their colouring in competition. We were super busy and ended up with a massive wall of entries. We had an amazing time meeting some great new families who are looking for care.
---
Sustainability
At Parkside one of our values is Success and Sustainability. We are always looking for ways to better our practises on a path to sustainability. We also love to educate your children about protecting and caring for the environment. On the last day of July, we had Ellie Webb from Cleanaway visit our centre to teach the children about Worm farming. She showed us how to set up our worm farm again, what scraps the children can give to the worms and what we can use the worm juice for!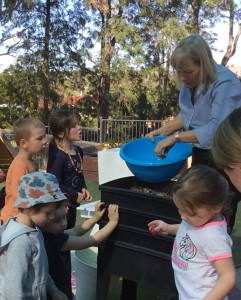 Thank you to Charmaine and Jolene for providing some of the essential (but yucky) ingredients for our worm farm!
If you have any tips on how to be more sustainable at home or in our centre, please let us! Miss Sammy, our Sustainability Officer would love to hear from you.
---
Gallery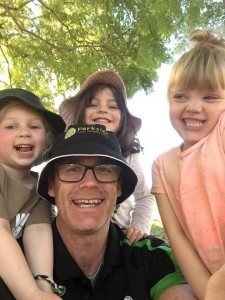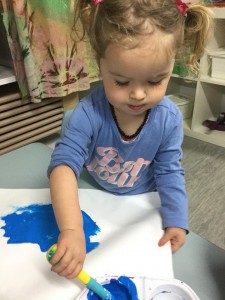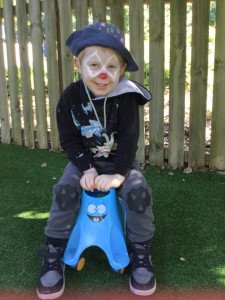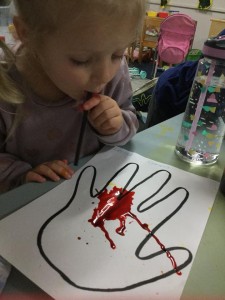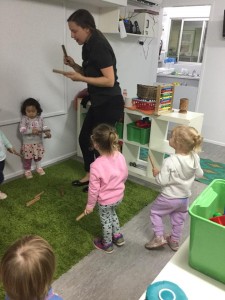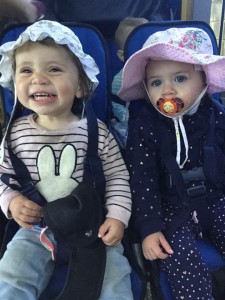 The Parkside Team