Parkside Nursery now boasts the lowest teacher to child ratio in Australia for children under 2 years old. We're so proud to offer this unparalleled quality of service.
Along with having the lowest ratio of babies to educator in Australia we also have lower caps in our nursery room. We have a maximum of 6 babies per day. Most other standard days care services will have a maximum of 8 or more. This is another step to ensure Parkside offers this highest quality to our families.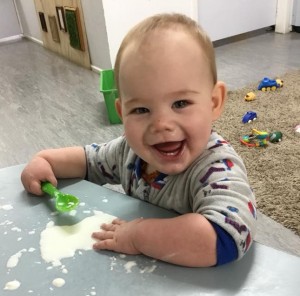 Our Nursery is for ages 6 weeks to 15 months. Those first few years of a child's life are precious! The base for this at Parkside are nurturing relationships between the baby and the educator. 

Babies use all five senses to begin exploring the world around them. Our educators provide a safe environment with lots of sensory input through music and singing, gentle touch, challenge back strength through tummy time and support when learning to roll, crawl, stand and walk.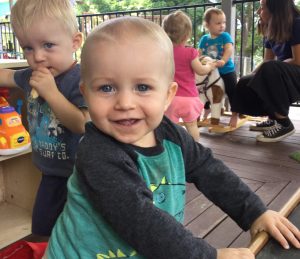 It is vital that educators also build strong relationships with the babies parents or carers to provide a fluid care environment between the home and the service.
Owner Andrew Riley says "We want to offer our Parkside Families education and care for the entire family. Most day cares in Gympie take the children from a much older age. That is not convenient for busy families and Parkside Nursery and Early Learning Centre provides that solution"
For the convenience of our families Parkside Nursery also provides all meals which are nutritious and very tasty. We provide for all allergies and intolerance's. Nappies and wipes are also included for even more added value for our families.
Call Parkside Nursery today on 07 5482 7738 or book your tour online to organise a visit to see the Nursery for yourself and meet the Parkside Team.