As Part Of Pre-prep Kindergarten Program
At Parkside we value life saving skills like swimming so have made it part of our Pre-prep Kindergarten program.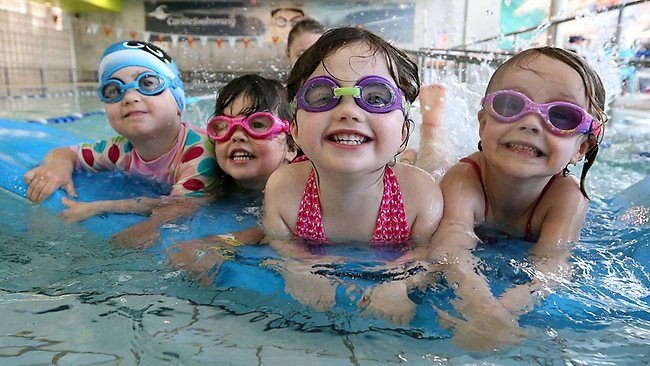 Swimming lessons are being introduced in early 2020 and offered free as part of the Parkside Pre-prep Kindergarten Program. The introduction of swimming lessons was suggested and supported by our Parkside Families. The swimming lessons are located 200 meters down the road at the new Gympie Aquatic Centre on Tozer Park Road.
Some of the benefits of swimming lessons are:
Swimming Lessons Save Lives
A child who learns to swim when young develops crucial lifelong water awareness and swimming ability. 94% of all child drownings in Australia in recent times were around swimming pools.
Improves Fitness
Swimming is low impact exercise that gives a full body work out. In particular, it improves coordination, balance and flexibility. The fun of playing around in the water allows children to exercise without even knowing it! It's a great way to tire the kids out and expel energy.
A Skill For Life
Once a child learns to swim it is with them for life. This will then give the children more confidence when attempting other activities such as surfing, kayaking, sailing and other fun water based sports.
Its So Much Fun
Swimming is such a fun sport and there is so much you can do in the water. This could be competitive swimming or just keeping fit, doing it on your own or in a group, diving or practising bomb dives. It develops an early appreciation of water based activities while reducing the fear of water. Most primary schools offer swimming as part of their program in summer but exposing your children early on in the younger years will set their foundation for fun and safety in the water for life.
We are so excited to offer swimming lessons as part of our Pre-prep Kindergarten program. Call us today on 07 5482 7738 or online here to find out more.