Kids who play sports have better diets
University of Minnesota researchers say adolescents who play sports have better eating habits and nutrient intake than those who do not.
According to the Journal of the American Dietetic Association, more than 4,700 junior high and high school students were studied. Meal and snack frequen­cy, energy and nutrient intake were looked at. Researchers say they found that "sport-involved youth generally ate breakfast more frequently and had higher mean protein, calcium, iron and zinc intakes than their non-sport involved peers."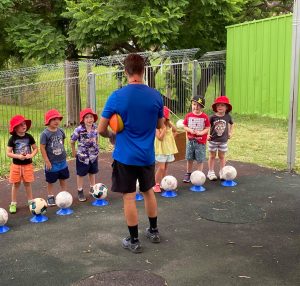 So, what does that mean for parents of younger children? It means that we should not just focus on healthy food for preschoolers but we need to equally get them involved in sports. At Parkside Early Learning Centre we program to cover both: We have been providing all meals and snacks from menus developed by nutritionists and know that Parkside children get the most delicious meals in town! Cooking and baking is also part of our curriculum so children learn from an early age about the importance of healthy choices. Our educators also plan a variety of physical activities into each day. Most children chose physical play naturally when they are young, especially outdoors. At our childcare centre they love the early morning free play time to run, balance, jump and dig. Inside our educators will offer music and movement sessions which support fine and gross motor skills. At Parkside Early learning Centre we also offer weekly yoga sessions with our professional yoga instructor and a sports program which currently does soccer once a week.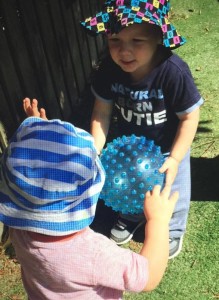 Building a love for sports participation, whether in a team or own their own, is important in the early years of childhood. It creates a habit that will carry children through their youth and most likely will continue into adulthood. The fact that it will also influence their nutritional habits is an added bonus!
Gympie has lots to offer for young children to be active: there are soccer and rugby clubs catering for pre-schoolers, swim schools, martial arts schools, Mainly Music groups or visit some of the facilities like Gympie Ten Pin Bowling or the Gympie Skate Zone for some fun. On the weekends there is horse riding or trail walking on offer for the whole family!