Hear From Parkside Mum Louise
Hear From Parkside Mum Bridget
"My experience with Parkside early learning centre has been utterly fantastic, my kids have flourished so much since being here, they have learnt so much and grown so much while they have been at Parkside. I honestly can not speak highly enough, the staff are incredibly amazing and supportive and try so hard to help each and every child. They let kids be kids and help them learn along the way, what more could I ask for, for my kids. Such helpful people that are always more than happy to help however they can. I consider myself honestly do lucky to have the Parkside family in my kids and my life."
Thank you Parkside.
Cassie, Mother of Riley (5) and Violet (3)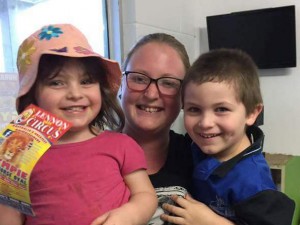 "I can't sing the praises of this centre loud enough. After my son was having a rough time at a different centre we moved to Parkside in August last year. My son is no angel and I'm the first to admit that, but they are working wonders with him. If there is an issue with his behaviour or if he tells me he is having issues with anything the team address it quickly and professionally and we work TOGETHER to help resolve any issues. I have tried to teach him to write and spell his name and he just isn't interested in sitting still and listening to me. Imagine my surpise and how much my heart swelled with pride when out of no where he wrote his name on a piece of paper. It was legible and I instantly knew exactly what it was. I nearly burst out in tears in the middle of a restaurant! He can write and spell his name now with ease. He only just turned 4!
The staff know that he's a kid that would rather be climbing trees and kicking a soccer ball instead of sitting and reading and writing and they work with him to give him the best of both worlds. He recently came home and showed me his breathing/meditation exercises and I'm blown away at how he can control himself to not only do them but to gently lead me through them as well.
He thinks that Mr Andrew is the best thing since sliced bread and gets excited when he sees his car is there and starts squealing before we are even in the parking lot. 6 months ago I had a boy that cried at the mere mention of going to daycare and now he gets upset when its not a daycare day. I'm excited to work with them over the next 12 months as my son takes part in their preparing for school program!
And I haven't even begun to tell you about my 2 year old daughter who HAD separation anxiety but now waves good bye to me as she plays happily with her little friends and teachers. Oh! Did I mention she can speak full sentences and is nearly fully toilet trained?
The real question is… why aren't your kids going here yet? Ring up and make an appointment for a viewing today! And tell them I sent ya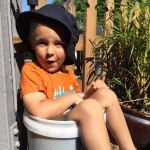 Charmaine, Mother of Will (4) and Emma (2)
---
"Parkside is wonderfully inclusive and respectful! A community of devoted carers whose number one focus is your child's wellbeing, happiness and development which extends out into genuinely caring for your whole family. Children, parents and family members from all walks of life are treated with respect and kindness, with individual needs attended to in a supportive and helpful way. The staff are friendly and approachable, no matter how big or small your issue, they will make time to chat with you and put your mind at ease. From clingy toddlers, to toilet training, preparing for school readiness, or a baby's first day, the team at Parkside have the experience and devotion to handle it all. Our children are greeted like family when they arrive, and are always brimming over with stories of their day's adventures when they leave. Healthy and delicious meals and snacks are provided, which gives me peace of mind knowing that my children are eating well while they are out of my care, as well as being exposed to a variety of new food choices. And that's before I move on to the array of stimulating, interesting and exciting experiences they are exposed to on a daily basis. I cannot recommend Parkside highly enough."
Laura, mother of Mia (11m), James (2), Daisy (3) , Lilly (5), Charli (7), Indiana (8)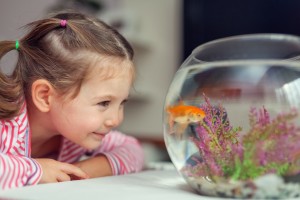 .
---
"I Love how it smells clean here at Parkside Early Learning Centre every afternoon when I come to collect my son."
All the team appreciate these positive comments so much because they do work hard every day with supervision and cleaning to ensure all the children are safe, happy and healthy.
Thank you Sarah.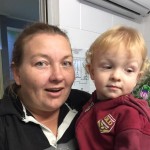 Sarah, Mother of Samuel (18 months) & Gordon (4 months)
---
"It has been lovely seeing everyone's smiling faces at Parkside Early Learning Centre. We have all been made to feel very welcome and have confidence in the care your staff provides to our boys. My 2 boys have been quite vocal about how much they like your facility. The fact that my 4 year old had a sleep there is very impressive. Therese and Mel have been wonderful.
Keep up the good work Parkside! It is very much appreciated."
Danielle, Mother of 2 boys (4 & 7 years old)
---
"My favourite thing about Parkside would have to be how friendly, loving and caring all staff members are not only to Savannah but to me and my family as well, always feel welcome😊 I couldn't send my daughter somewhere if her educators made me uncomfortable and uneasy. I was a very hesitant mum when it came to sending her to daycare if it wasn't for the friendly, kind hearted nature of the staff I don't think I would have sent her. But she needed it as much as I did and she has strived…so thank you to all the staff members at Parkside 😊
I also love that when I have had an issue Carolin and Andrew do their very best to fix it and go above and beyond to resolve the issue. Definite plus for the daycare! 😊 thank you guys!"
Sasha, mother of Savanah (4)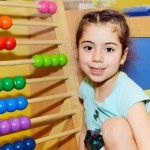 ---
"There are numerous things to love about Parkside. First I love that meals are provided by the Centre, when getting 4 children ready for the day having to not worry about even one child's lunch is very helpful. Secondly the staff is wonderful. They are very friendly and helpful, always balancing different learning abilities and personalities of the children. Thirdly, the time that is put in from the staff, from getting to know the children to working bees and additional training. I could go on with more but I think people should find out how wonderful the centre is themselves."
Bridgette, mother of Talloulah (3) and Cheyenne (6)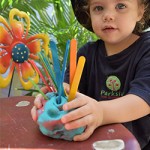 ---
I am a full time working mum with 2 children who attend the after school and vacation care programs at Parkside. The staff are not only friendly and caring, they are also all professional and highly motivated to provide the highest care and learning environment for my children.
My children LOVE being there – it is only ever a struggle to get my children to leave when I come and pick them up!! I am constantly being told by my kids "why are you picking us up so early mum…can't we stay just a bit longer"
The obvious other major draw cards are the courtesy bus, the nutritious meals provided (where they have managed to get my son to eat amazing food he won't eat for me!!), the convenience of the centre with the beautiful park side surrounds which the Centre takes full advantage of and the amazing improvements and upgrades the new owners have made.
Thank you, thank you, thank you to Andrew, Caroline and all of the staff at Parkside – without you guys in our life we would really struggle!!"
Toni, Mother of Saylor (8) and Corbin (6)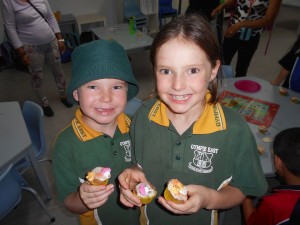 ---
I like Parkside because on the holidays the kids go on excursions. What I also like about Parkside is that they pick me up on the bus. I like the play equipment they put out for us to play on. I also like the afternoon tea they give us to eat.
I also like the choices they have, like on Fathers Day the teachers sent home a letter and then dads decide if they come to Parkside. If they come they  can have a lot of fun. I like how I get to make things and I especially like the teachers and the good, nice, kind and helpful kids.
Saylor (8) attends after school and vacation care program
---
"The rooms are looking great and you can see the positive changes every day"
Thank you to Marlena
😀 for you ongoing positive comments about the changes being implemented at our Centre. Your valued opinions are important feedback both as a parent of an enrolled child here and as a community member.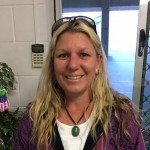 Marlena, Mother of Frankie (4) & Jessie (7)
---
Emily from the After School Program
Cameron from the Kindergarten program
Parkside Facebook Reviews